Content
A Newly Ordered World – Treasures from the Napoleonic Era
19 October 2019 through 1 March 2020 | extended until 14 June
Napoleon Bonaparte reorganized the European world in many respects. 2019 will mark the 250th anniversary of his birthday, an occasion that inspired Pforzheim's Jewellery Museum to organize a special exhibition spotlighting the new kind of jewellery and fashion characteristic of the Napoleonic era. Back then, the Neoclassical »style of the Revolution« and the decorative Empire style spread all over Western Europe well into Russia. The moral concepts developed during the Enlightenment called for an aesthetic inspired by reason, which met the taste of an increasingly powerful, self-confident and educated middle class, and influenced all areas of culture – starting from architecture, painting, furniture, garments and jewellery all the way through to literature and music. The visual arts were expected to lead to the emergence of an intellectual aristocracy to break with the tradition of hereditary aristocracy. Over the course of Napoleon's imperial reign, the Empire style unfolded its representative splendour to perfection. Including several pieces created by Nitot, Napoleon's court jeweller, the exhibition also showcases jewellery worn in his social environment. Numerous pictures show how Napoleon presented himself and had himself depicted and, exhibited alongside documents, as well as utilitarian and luxury items, give visitors an impression of his epoch.
Admission € 6, reduced price € 3.50, admission to both the permanent and special exhibition € 8.50
Exotic formosa - Contemporary Jewellery from Taiwan, created by Ruan Weng Mong
Postponed until autumn 2021 (originally 27 March through 28 June 2020)
The goldsmith and sculptor Ruan Weng Mong is a mediator between different worlds: born in Taiwan with Taiwanese-Japanese roots, and trained as a goldsmith in Germany, plus serving as President of the Goldsmiths' Guild in Nuremberg for many years, he is at home on several continents. His artworks elegantly wed his sensibility for materials and his appreciation of (gem)stones to clear-cut shapes that connote both a European and an Asian formal idiom. While working as an instructor and lecturer in Taiwan, he was one of the first to introduce international contemporary jewellery to Taiwan, and contributed towards paving the way for the inspirational, top-level international exchange of ideas that is taking place there nowadays. The exhibition will be showcasing about 140 of his works in the genres of jewellery, sculpture and graphic art, created over a period of more than 40 years. This is the first time that contemporary Taiwanese-Asian jewellery and artistically created objects will be shown in Germany.
Max Ernst – The Würth Collection
18 July 2020 through 17 January 2021 | opens on Friday, 17 July, 7 p.m.
Max Ernst (1891–1976) ranks among the most inspiring and influential artists of the 20th century. His oeuvre's charismatic appeal has lasted well beyond his era. Parts of his biographical notes are fictitious, and he always remained ironically detached from his own works and techniques. His pictures feature figurative elements as well as imaginary forms, and his works have been created from mixed media. Max Ernst was a crossover artist and a master of the realm of "in-between-ness". Like his life, his oeuvre is characterised by disjunctions and thematic changes, both of which combine to express his visionary, sceptical concept of the world.

In the Würth Collection, Max Ernst occupies a central artistic position. A unique collection of books and graphics constitutes the core of the Max Ernst section, making this surrealist's almost unsurpassably diverse, seemingly boundless visual universe experientially accessible, starting from his very first creations all the way through to his fantastic later works. Several of the artist's sculptures will also be displayed in this exhibition. In addition, the Jewellery Museum will be showcasing selected pieces from its own collection to enter into dialog with Max Ernst's artworks.

Admission € 6, reduced price € 3.50, admission to both the permanent and special exhibition € 8.50
Fe, Stahlpreis 2020 | Wismar, Hasselt, Lappeenranta – Three Countries, Three Cities, Three Schools
5 November 2020 through 24 February 2021 | Opens on Wednesday, 4 November, 19 p.m.
Over the course of the past few years, three innovative training institutions specialising in jewellery design have evolved in these three cities, located in Germany, Belgium and Finland. In this exhibition, the Jewellery Museum will be spotlighting new aspects of international contemporary jewellery – created in places that don't rank among the focal points of the jewellery scene but for this reason are breeding grounds for the development of refreshingly new approaches to art jewellery.
The Phenomenon of Jewellery – the Ethnographic Collection at the Jewellery Museum | Inauguration of the new presentation
Friday, 27 November 2020, 7 p.m.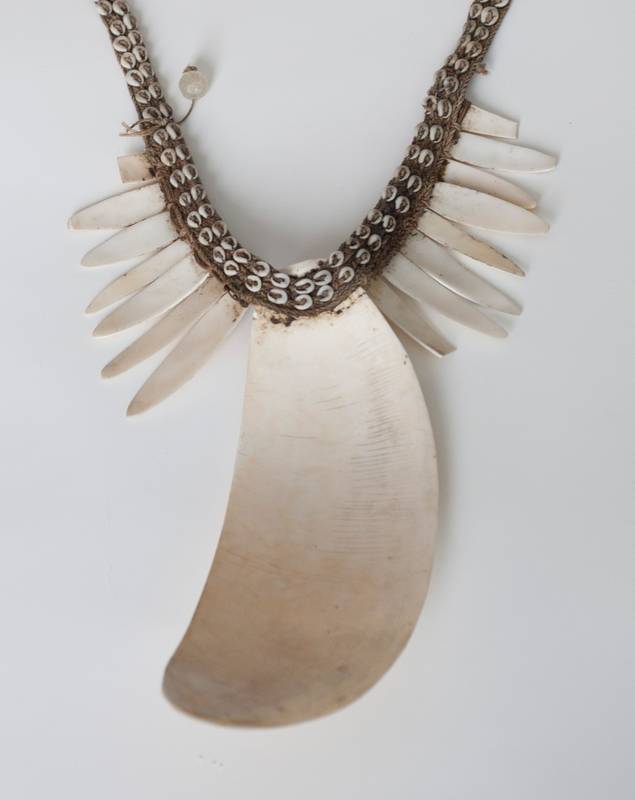 There is something innately human about jewellery. The phenomenon of jewellery can be found in all epochs and eras, as well as in all cultures. The "Eva and Peter Herion" collection has been given to the Jewellery Museum as a permanent loan. When the remodelled Jewellery Museum opened in 2006, parts of the Herion Collection were set up with a special focus on Africa and Asia. Conceived as a semi-permanent exhibition back then, it will now be redesigned on the basis of a fundamentally new approach. The discussion held in recent years, and increasingly of late, about our approach to ethnographic artefacts requires a new view of non-European jewellery. The aim is to come up with a new concept that takes the insights gained from the current discussion and its key aspects into due account. Here it is equally essential to see the objects in their individual cultural-historical contexts, to consider the artistic aspirations involved, and to regard them within the framework of global jewellery history.